Teaser Tuesday is a weekly meme held by
Should Be Reading
and here is my Teaser for today.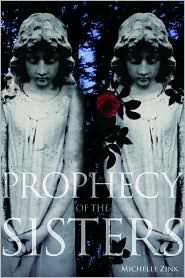 "Are you coming down?" I ask her. It takes her a moment to look my way, but when she does I feel a surge of sympathy at the sheer terror still displayed on her face.

"Down? Now that I'm up here you want me to get down?" Her voice borders on hysterical.
Prophecy of the Sisters by Michelle Zink, Pg. 177

>