UPDATE:
My contest for Prophecy of the Sisters has ended, but I'll be doing another contest soon. Stay tuned for more contests and the winner (posted later today.)
In My Mailbox is a weekly Meme hosted by
The Story Siren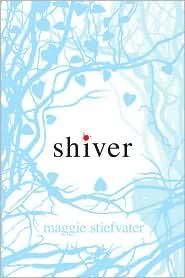 Shiver by Maggie Stiefvater
(Hardback/Flux/August 1st, 2009)
For years, Grace has watched the wolves in the woods behind her house. One yellow-eyed wolf--her wolf--is a chilling presence she can't seem to live without. Meanwhile, Sam has lived two lives: In winter, the frozen woods, the protection of the pack, and the silent company of a fearless girl. In summer, a few precious months of being human . . . until the cold makes him shift back again.
Now, Grace meets a yellow-eyed boy whose familiarity takes her breath away. It's her wolf. It has to be. But as winter nears, Sam must fight to stay human--or risk losing himself, and Grace, forever.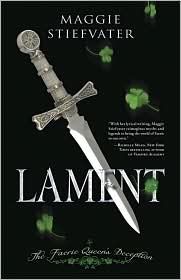 Lament by Maggie Stiefvater
(Paperback/Flux/October 1st, 2008)
Sixteen-year-old Deirdre Monaghan is a painfully shy but prodigiously gifted musician. She's about to find out she's also a cloverhand—one who can see faeries. When a mysterious boy enters her ordinary suburban life, seemingly out of nowhere, Deirdre finds herself infatuated. Trouble is, the enigmatic and conflicted Luke turns out to be a gallowglass—a soulless faerie assassin – and Deirdre is meant to be his next mark. Deirdre has to decide if Luke's feelings towards her are real, or only a way to lure her deeper into the world of Faerie.

Luke isn't her only problem. A sinister faerie named Aodhan is also stalking Deirdre. Long-time enemies with a common goal, Luke and Aodhan carry the same assignment from the Faerie Queen. Namely, kill Deirdre before her music captures the attention of the Fae and threatens the Queen's sovereignty. Caught in the crossfire with Deirdre is her best friend James whose devotion has been teetering precariously on the line between friendship and love for months – a feeling that Dee doesn't quite reciprocate. It's Luke she can't stop thinking about: Luke, who was supposed to kill her immediately but hasn't. Luke, who cannot refuse the Queen's orders without paying an unimaginable price. Deirdre ultimately must confront the Faerie Queen before she loses everyone she loves.
Ash by Malinda Lo
(ARC/Hodder Children's Books/September 1st, 2009)
Pushed into indentured servitude for her stepmother in the City to pay off her father's debts, Ash is consumed with grief. She misses her family and her happy life at the edge of the Wood where old magic used to linger in the air like fairy breath. Her only joy comes from the brief, stolen walks in the woods with the dark and dangerous fairy Sideman. Ash's single, unspoken hope is that someday he might steal her away, as fairies are said to do.

But on the day that Ash meets Kaisa, the King's Huntress, her heart begins to change. Instead of chasing fairies, from Alisa she learns the art of the hunt, how to ride and track. Their friendship is as delicate as a new bloom, but it grows and changes, and with it, Ash reawakens her capacity for love—and her desire to live.

Entrancing and romantic, Ash is an empowering retelling of Cinderella about choosing life and love over solitude and death, where transformation can come from even the deepest grief.