UPDATE:
Since I have recently reached 25 Followers, I am holding my first Contest! Yay! I'm giving away a copy of Prophecy of the Sisters by Michelle Zink! Read the description below and go

Here

to enter! Thanks!
In My Mailbox is a weekly Meme hosted by
The Story Siren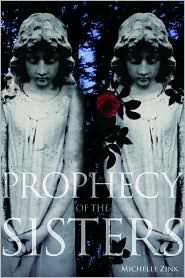 Prophecy of the Sisters by Michelle Zink
(Hardback/Little Brown)
Sixteen-year-old Lia Milthorpe and her twin sister Alice have just become orphans, and, as Lia discovers, they have also become enemies. The twins are part of an ancient prophecy that has turned generations of sisters against each other. To escape from a dark fate and to remain in the arms of her beloved boyfriend James, Lia must end the prophecy before her sister does. Only then will she understand the mysterious circumstances of her parents' deaths, the true meaning of the strange mark branded on her wrist, and the lengths to which her sister will go to defeat her. Debut novelist Michelle Zink takes readers on an unforgettable journey where one sister's fateful decision could have an impact of Biblical proportions.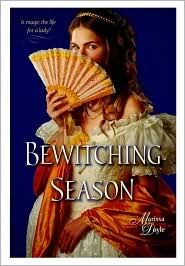 Bewitching Season by Marissa Doyle
(Hardback/Henry Holt and Co./April 29th, 2008)
In 1837 England, young daughters of viscounts pined for handsome, titled husbands, not careers. And certainly not careers in magic.

Twins Persephone (Persy) and Penelope (Pen) Leland are anticipating their first London season with mixed feelings. Pen can't wait for the balls and parties and crowds of handsome young men to flirt with, but Persy would far rather stay home with their governess, Ally, and continue her magic studies. The only thing drawing her to London is the prospect of seeing Princess Victoria, her and Pen's idol.

But then Ally disappears from a busy London street and the twins are drawn into searching for her...and find that her disappearance is linked to a dastardly plot to enchant the soon-to-be Queen. Persy also discovers that a good lady's maid is hard to find, that one should never cast a love spell on anyone after drinking too much brandy punch at a party, that pesky little brothers can sometimes come in handy, and that even boys who were terrible teases when they were twelve can mysteriously turn into the most perfect young men.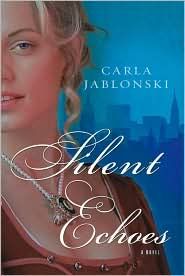 Silent Echoes by Carla Jablonski
(Hardback/Razorbill/February 1st, 2007)
What happens to a teenage girl who starts hearing voices? The answer is vastly different for two girls living in two different eras.

When a "spirit" contacts Lucy Phillips at a séance in nineteenth-century Manhattan, Lucy quickly gains fame as a talented medium who can impart knowledge about the future to wealthy socialites. Lucy is grateful to this "spirit," who communicates with her from beyond, for giving her a life of luxury she's never known before. By contrast, Lindsay Miller is hospitalized in modern-day New York City for schizophrenia when she starts to hear a girl's voice in her head.
But when the two girls realize they are really hearing each other's voices every time they occupy the same physical location, they begin to see possibilities that will change both of their lives forever. . .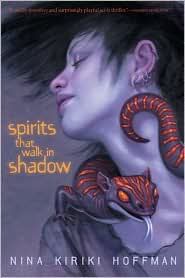 Spirits That Walk in Shadow by Nina Kiriki Hoffman
(Hardback/Viking Juvenile/October 5th, 2006)
Shadows fall across the beautiful, lush kingdom after the queen is attacked by an unnatural beast, and the healing skills of her daughter, Alexandra, cannot save her. Too soon the widowed king is spellbound by a frightening stranger, a woman whose eyes reflect no light. In a terrifying moment, all Alexandra knows disappears, including her beloved brothers, leaving her banished to a barren land. But Alexandra has more gifts than she realizes as she confronts magic, murder, and the strongest of evil forces, and is unflinchingly brave as she struggles to reclaim what is rightfully hers. Fantasy lovers will be held in thrall by this tale full of visual detail, peppered with a formidable destructive force and sweetened with familial and romantic love.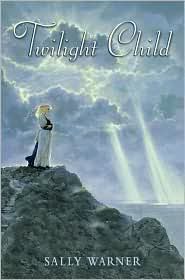 Twilight Child by Sally Warner
(Hardback/Viking Juvenile/June 1st, 2006)
Eleni didn't choose to be a twilight child; it chose her. Born on the longest day of the year in the northern country of Finland, Eleni can communicate with creatures unseen by others—the tontuu of the sauna, the blue men of the Minch, and the brounies of the Scottish highlands. Part of her life is touched by magic, but the other is touched by sorrow. After losing her home, her family, and the boy she loves, Eleni finds comfort and friendship in the little town of Tobermorie. But as much as she wants to call it home, she feels the pull of someone, and something, stronger.