Just yesterday I was staring at my large pile of books that are covering the wall below and around my window. In fact, last night I added two more books to the ever growing pile and found a tub full of books that I had taken to college with me and hadn't unpacked. It has gotten to the point where I desperately need a bookcase and yet have no idea how to go about getting one. Then earlier today I received an email from
CSN Office Furniture
asking me if I would like to review one of their bookcases. I jumped for joy and immediately started browsing their site!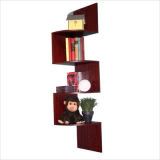 They have so many bookcases it's hard to choose which one I like more. It was fantastic to see the ones that had drawers and doors. There are ones that look old and antique which appeal to me and my love of anything that looks like it could be part of the medieval era. They have bookcases that are appealing and yet have a reasonable price for those who need to keep to a budget.
I was always happily surprised to see that they had other office furniture. Not only do they have bookcases, but they have desks and
Office Chairs
for those who those who may want an official space to do blogger, or writing, or whatever else may please them.
I'm so excited, time to go pick out my bookcase!