In My Mailbox is a weekly Meme hosted by
The Story Siren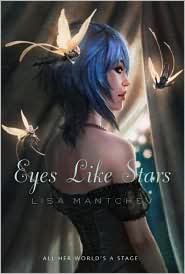 Eyes Like Stars by Lisa Manchev
(Hardback/Feiwel & Friends/July 7th, 2009)
Enter Stage Right

All her world's a stage.
Beatrice Shakespeare Smith is not an actress, yet she lives in a theater.
She is not an orphan, but she has no parents.
She knows every part, but has no lines of her own.
Until now.

Welcome to the Théâtre Illuminata, where the characters of every place ever written can be found behind the curtain. They were born to play their parts, and are bound to the Théâtre by The Book—an ancient and magical tome of scripts. Bertie is not one of them, but they are her family—and she is about to lose them all and the only home she has ever known.

Lisa Mantchev has written a debut novel that is dramatic, romantic, and witty, with an irresistible and irreverent cast of characters who are sure to enchant the audience.

Open Curtain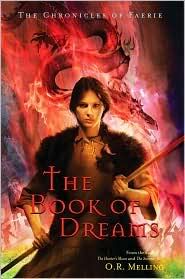 The Book of Dreams (Chronicles of Faerie by O.R. Melling
(Hardback/Amulet/May 1st, 2009)
Dana Faolan, the spunky half-faerie heroine of The Light-Bearer's Daughter, the third book in The Chronicles, has been using her access to the land of Faerie to escape the troubles of being a teenager in a new town. But a dark, mysterious enemy is determined to sever the two worlds forever, thus dooming both. It will take all of Dana's bravery and resourcefulness, plus the help of friends old and new, to save her two homes, especially when it becomes clear that the answer lies in an act of terrible sacrifice.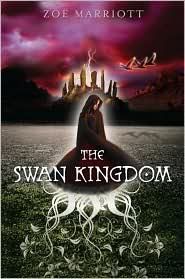 The Swan Kingdom by Zoe Marriott
(Paperback/Mira/November 21st, 2008)
Shadows fall across the beautiful, lush kingdom after the queen is attacked by an unnatural beast, and the healing skills of her daughter, Alexandra, cannot save her. Too soon the widowed king is spellbound by a frightening stranger, a woman whose eyes reflect no light. In a terrifying moment, all Alexandra knows disappears, including her beloved brothers, leaving her banished to a barren land. But Alexandra has more gifts than she realizes as she confronts magic, murder, and the strongest of evil forces, and is unflinchingly brave as she struggles to reclaim what is rightfully hers. Fantasy lovers will be held in thrall by this tale full of visual detail, peppered with a formidable destructive force and sweetened with familial and romantic love.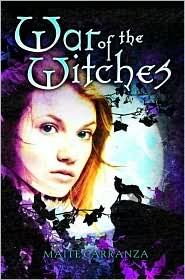 Poison Study
(Hardback/Bloomsbury/May 27th, 2008)
Outsider Anaíd leads a solitary life in a small village in the Pyrenees with her mother Selene. She does not suspect there is anything particularly strange about her family, aside from her mother's personal eccentricities . . . until one day Selene disappears without a trace and Anaíd is confronted with a shocking truth, her mother is a witch, prophesied to be the chosen one to end an ancient war between two feuding clans.
I have wanted to read War of the Witches and The Swan Kingdom of ages! I finally found them!
I also bought the fourth book in the O.R. Melling series, and Eyes Like Stars. Can't wait to start reading!