In My Mailbox is a weekly Meme hosted by
The Story Siren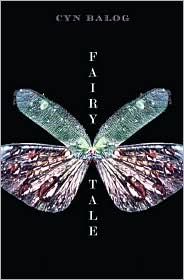 Fairy Tale by Cyn Balog
(Hardback/Delacorte/June 23rd, 2009)
Morgan Sparks and Cam Browne are a match made in heaven. They've been best friends since birth, they tell each other everything, and oh yeah- they're totally hot for each other.

But a week before their joint Sweet Sixteen bash, everything changes. Cam's awkward cousin Pip comes to stay, and Morgan is stunned when her formerly perfect boyfriend seems to be drifting away.

When Morgan demands answers, she's shocked to discover the source of Cam's distance isn't another girl- it's another world. Pip claims that Cam is a fairy. No, seriously. A fairy. And now his people want Cam to return to their world and take his rightful place as Fairy King.

Determined to keep Cam with her, Morgan plots to fool the fairies. But as Cam continues to change, she has to decide once and for all if he really is her destiny, and if their "perfect" love can weather an uncertain future.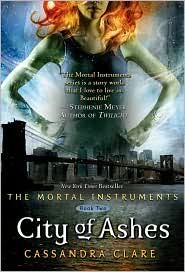 City of Ashes by Cassandra Clare
(Hardback/Margaret K. McElderry/March 25th, 2008)
Clary Fray just wishes that her life would go back to normal. But what's normal when you're a demon-slaying Shadowhunter, your mother is in a magically induced coma, and you can suddenly see Downworlders like werewolves, vampires, and faeries? If Clary left the world of the Shadowhunters behind, it would mean more time with her best friend, Simon, who's becoming more than a friend. But the Shadowhunting world isn't ready to let her go -- especially her handsome, infuriating, newfound brother, Jace. And Clary's only chance to help her mother is to track down rogue Shadowhunter Valentine, who is probably insane, certainly evil -- and also her father.

To complicate matters, someone in New York City is murdering Downworlder children. Is Valentine behind the killings -- and if he is, what is he trying to do? When the second of the Mortal Instruments, the Soul-Sword, is stolen, the terrifying I

nquisitor arrives to investigate and zooms right in on Jace. How can Clary stop Valentine if Jace is willing to betray everything he believes in to help their father?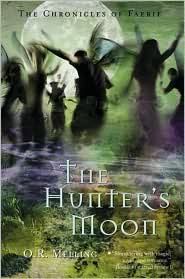 The Hunter's Moon by O.R. Melling
(Paperback/Amulet Books/May 1st, 2006)
The first volume, The Hunter's Moon, follows two cousins, Gwen and Findabhair, as they backpack around Ireland in search of the country's magical past. But the girls go too far when they dare to spend the night in a known fairy mound. Finn is stolen away by the dark king of Faerie to become his bride sacrifice to the Great Worm, or Hunter. It is up to timid Gwen to rescue her intrepid cousin, and she wonders if the task will be too much the first time she catches a glimpse of the Little People at play. "Gwen quaked inside. This wild abandon…was beyond anything she could imagine…Exquisite chaos." But with the help of a fairy doctress and her handsome grandson, Gwen assembles a rag tag team of heroes determined to bring Finn back -- even if it means the destruction of Faerie itself.
The Summer King by O.R. Melling
(Paperback/Amulet Books/May 1st, 2006)
This second book in a series "shimmering with magic, myth, and romance" (Booklist), follows sixteen-year-old Laurel as she tries to understand the cause of her twin sister's mysterious death. Honor believed in Faerie, a parallel land of mischievous immortals. Laurel doesn't. That is, until the fairies come and ask her to take up her sister's failed quest to find the Summer King, a lord who can light the midsummer fire that keeps the two worlds, human and Faerie, cleaved. Laurel must decide to help those whose cause killed her sister, and, in the process, come to believe that there is still magic-and love-in the world.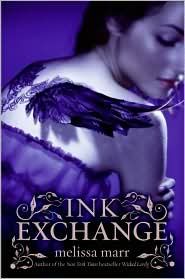 Ink Exchange by Melissa Marr
(Hardback/Harperteen/May 1st, 2008)
Unbeknownst to mortals, a power struggle is unfolding in a world of shadows and danger. After centuries of stability, the balance among the Faery Courts has altered, and Irial, ruler of the Dark Court, is battling to hold his rebellious and newly vulnerable fey together. If he fails, bloodshed and brutality will follow.
Seventeen-year-old Leslie knows nothing of faeries or their intrigues. When she is attracted to an eerily beautiful tattoo of eyes and wings, all she knows is that she has to have it, convinced it is a tangible symbol of changes she desperately craves for her own life.
The tattoo does bring changes; not the kind Leslie has dreamed of, but sinister, compelling changes that are more than symbolic. Those changes will bind Leslie and Irial together, drawing Leslie deeper and deeper into the faery world, unable to resist its allures, and helpless to withstand its perils. . . .
I haven't started reading last weeks yet, but my book appetite required me to have more.