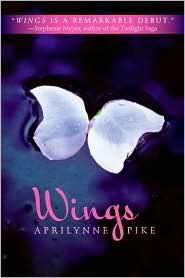 Wings by Aprilynne Pike
(Hardback/HarperTeen/May 1st 2009)
Laurel was mesmerized, staring at the pale things with wide eyes. They were terrifyingly beautiful—too beautiful for words.

Laurel turned to the mirror again, her eyes on the hovering petals that floated beside her head. They looked almost like wings.

In this extraordinary tale of magic and intrigue, romance and danger, everything you thought you knew about faeries will be changed forever.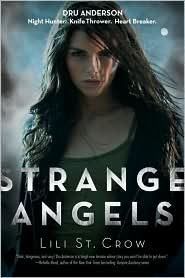 Strange Angelsby Lili St. Crow
(Paperback/Razorbill/May 14th, 2009)
Dad? Zombie.
Mom? Long gone.
Me? Well, that's the scary part.

The Real World is a frightening place. Just ask sixteen-year-old orphan Dru Anderson, a tough girl who has taken down her fair share of bad guys. She's armed, dangerous, and ready to kill first and ask questions later. So it's gonna take her a while to figure out who she can trust . . .

Dru Anderson has been 'strange' for as long as she can remember, travelling from town to town with her father to hunt the things that go bump in the night. It's a weird life, but a good one – until it all explodes in an icy, broken-down Dakota town, when a hungry zombie busts through her kitchen door. Alone, terrified, and trapped, Dru's going to need every inch of her wit and training to stay alive. The monsters have decided to hunt back – and this time, Dru's on their menu. Chances of survival? Slim to none.

If she can't last until sunup, it's game over . . .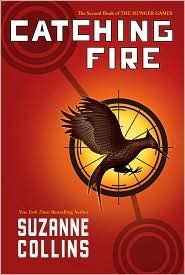 Catching Fire by Suzanne Collins
(ARC/Scholastic/September 1st, 2009)
Against all odds, Katniss Everdeen has won the annual Hunger Games with fellow district tribute Peeta Mellark. But it was a victory won by defiance of the Capitol and their harsh rules. Katniss and Peeta should be happy. After all, they have just won for themselves and their families a life of safety and plenty. But there are rumors of rebellion among the subjects, and Katniss and Peeta, to their horror, are the faces of that rebellion. The Capitol is angry. The Capitol wants revenge.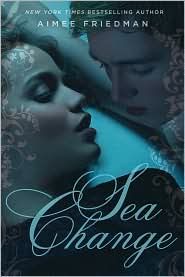 Sea Changeby Aimee Friedman
(Hardback/Point/June 1st, 2009)
16-year-old Miranda Merchant is great at science...and not so great with boys. After major drama with her boyfriend and (now ex) best friend, she's happy to spend the summer on small, mysterious Selkie Island, helping her mother sort out her late grandmother's estate.

There, Miranda finds new friends and an island with a mysterious, mystical history, presenting her with facts her logical, scientific mind can't make sense of. She also meets Leo, who challenges everything she thought she knew about boys, friendship...and reality.

Is Leo hiding something? Or is he something that she never could have imagined?
I can't wait to start reading these! I'm sure they're going to be great!