Teaser Tuesday is a weekly meme held by
Should Be Reading
and here is my Teaser for today.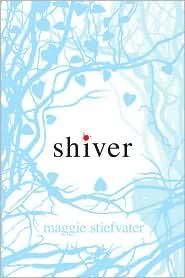 I looked past her toward the hall, looking for Dad, but the hall was empty. "Where's Dad?"

"He went out for wings with the new guys from work. You act like I'd only ask you because he's not here." Mom banged around the kitchen, pouring herself granola and leaving the box open on the counter before retreating toward the sofa.
Shiver by Maggie Stiefvater, Pg. 210