In My Mailbox is a weekly Meme hosted by
The Story Siren
Candor by Pam Bachorz
(ARC/Egmont/ September 22nd, 2009)
Oscar Banks has everything under control. In a town
where his father brainwashes everyone, he's found a way
to secretly fight the subliminal Messages. He's got them
all fooled: Oscar's the top student and the best-behaved
teen in town. Nobody knows he's made his own Messages
to deprogram his brain. Oscar has even found a way to
get rich. For a hefty price, he helps new kids escape
Candor, Florida before they're transformed into
cookie-cutter teens. But then Nia Silva moves to Candor,
and Oscar's carefully-controlled world crumbles.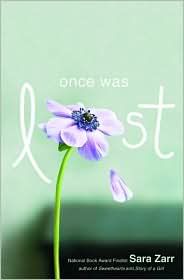 Once Was Lost by Sara Zarr
(ARC/Little Brown/October 1st, 2009)
Samara Taylor used to believe in miracles. She used to believe in a lot of things. As a pastor's kid, it's hard not to buy in to the idea of the perfect family, a loving God, and amazing grace. But lately, Sam has a lot of reason to doubt. Her mother lands in rehab after a DUI and her father seems more interested in his congregation than his family. When a young girl in her small town is kidnapped, the local tragedy overlaps with Sam's personal one, and the already-worn thread of faith holding her together begins to unravel.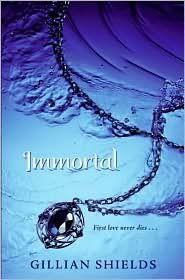 Immortal by Gillian Shields
(Hardback/HarperTeen/August 4th, 2009)
Wyldcliffe Abbey School for Young Ladies, housed in a Gothic mansion on the bleak northern moors, is elite, expensive, and unwelcoming. When Evie Johnson is torn away from her home by the sea to become the newest scholarship student, she is more isolated than she could have dreamed. Strict teachers, snobbish students, and the oppressive atmosphere of Wyldcliffe leave Evie drowning in loneliness.

Evie's only lifeline is Sebastian, a rebellious, mocking, dangerously attractive young man she meets by chance. As Evie's feelings for Sebastian grow with each secret meeting, she starts to fear that he is hiding something about his past. And she is haunted by glimpses of a strange, ghostly girl—a girl who is so eerily like Evie, she could be a sister. Evie is slowly drawn into a tangled web of past and present that she cannot control. And as the extraordinary, elemental forces of Wyldcliffe rise up like the mighty sea, Evie is faced with an astounding truth about Sebastian, and her own incredible fate.

Gillian Shields's electrifying tale will dazzle readers with suspense, mysticism, and romance.
Coffeehouse Angel by Suzanne Selfors
(Paperback/Walker and Company/August 21st, 2009)
From the author of Saving Juliet comes a romantic comedy that is good to the last drop. When Katrina spots a homeless guy sleeping in the alley behind her grandmother's coffee shop, she decides to leave him a cup of coffee, a bag of chocolate-covered coffee beans, and some pastries to tide him over. Little does she know that this random act of kindness is about to turn her life upside down. Because this adorable vagrant, Malcolm, is really a guardian angel on a break between missions. And he won't leave until he can reward Katrina's selflessness by fulfilling her deepest desire. Now if only she could decide what that might be . . .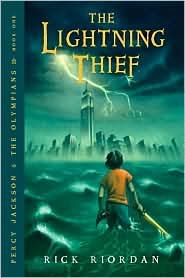 The Lightning Thief by Rick Riordan
(Paperback/Miramax/April 1st, 2006)
Percy Jackson is a good kid, but he can't seem to focus on his schoolwork or control his temper. And lately, being away at boarding school is only getting worse: Percy could have sworn his pre-algebra teacher turned into a monster and tried to kill him. Percy's mom decides it's time that he knew the truth about where he came from. She sends Percy to Camp Half-Blood, a summer camp for demigods (on Long Island), where he learns that the father he never knew is Poseidon, God of the Sea. Soon a mystery unfolds and together with his friends, one a satyr and the other the demigod daughter of Athena, Percy sets out on a quest across the United States to reach the gates of the Underworld (located in a recording studio in Hollywood) and prevent a catastrophic war between the gods. But to succeed on his quest, Percy will have to unravel a treachery more powerful than the gods themselves.