In My Mailbox is a weekly Meme hosted by
The Story Siren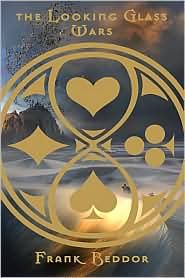 The Looking Glass Wars by Frank Beddor
(Hardback/Dial/September 26th, 2006)
You know the myth...

A little girl named Alice tumbled down a rabbit hole and proceeded to have a charming adventure in the delightful, made-up world of Wonderland...

Now discover the truth... Wonderland Exists!

Alyss Heart, heir to the Wonderland throne, was forced to flee through the Pool of Tears after a bloody palace coup staged by the murderous Redd. Lost and alone in Victorian London, Alyss is befriended by an aspiring author to whom she tells the violent, heartbreaking story of her young life only to see it published as the nonsensical Alice's Adventures in Wonderland. Alyss had trusted Lewis Carroll to tell the truth so that someone, somewhere would find her and bring her home. But Carroll had gotten it all wrong. He even misspelled her name! If not for royal bodyguard Hatter Madigan's nonstop search to locate the lost princess, Alyss may have become just another society woman sipping tea in a too-tight corset instead of returning to Wonderland to fight Redd for her rightful place as the Queen of Hearts.

Meet the heroic, passionate, monstrous, vengeful denizens of this parallel world as they battle each other with AD-52's and orb generators, navigate the Crystal Continuum, bet on jabberwock fights and travel across the Chessboard Desert.

The Looking Glass Wars unabashedly challenges our Wonderland assumptions of mad tea parties, sleepy dormice, and a curious little blonde girl to reveal an epic battle in the endless war for Imagination.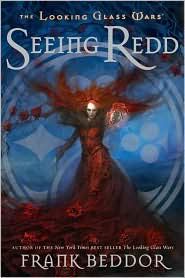 Seeing Redd by Frank Beddor
(Hardback/Dial/August 21st, 2007)
Alyss of Wonderland's rule has only just begun and already those who prefer chaos to peace are threatening to destroy everything worth imagining. Trailed by newly appointed Royal Bodyguard Homburg Molly, Alyss does her best to keep pace with the spiraling, non-stop demands of being Queen while attempting to evade Molly for a few private moments with Dodge. Alyss's life is already a challenging mix of duty, love and imagining when a series of phantom sightings set fire to an urban myth of her Imperial Viciousness's return and have everyone…Seeing Redd. Has Redd somehow freed herself and her chief assassin, the Cat, from the confines of the Heart Crystal to challenge her niece once again? If not, then who has resurrected Redd's brutal footsoldiers, the Glass Eyes, and set them loose to attack Wonderland on all sides? Battles rage, looking glasses explode and the Alyssians are once again uniting to defend White Imagination in this fast-paced second book in The Looking Glass Wars trilogy.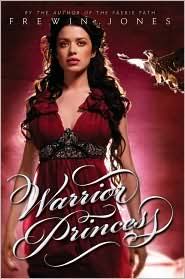 Warrior Princess by Frewin Jones
(Hardback/Eos/February 1st, 2009)
Princess Branwen ap Griffith is fifteen when her brother is murdered by the savage Saxons, who have been closing in on her family's home in their quest for land and riches. Branwen's brother's death is a symbol of their heightened aggression. Though Branwen loathes the thought of backing down from the job of defending her home, she allows her parents to send her away to allies who will be able to keep her safe.

But Branwen is not prepared for the wave of hostility that meets her when she arrives at her allies' stronghold, where women have no place hunting or fighting, and she is forbidden from doing anything the lady of the land deems unladylike. Branwen longs for her home and for the chance to fight, but she still isn't prepared to accept her fate as a warrior, even when an encounter with a woman clad in white foretells a choice Branwen will have to make—one with devastating consequences. When all that she holds dear hangs in the balance, Branwen will have to choose to defy her elders and take a chance, or do as is expected of her and risk losing everything.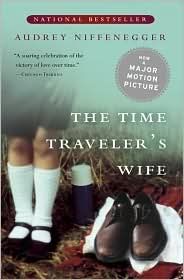 The Time Traveler's Wife by Audrey Niffenegger
(Hardback/Harcourt, Inc./January 1st, 2003)
Audrey Niffenegger's innovative debut, The Time Traveler's Wife, is the story of Clare, a beautiful art student, and Henry, an adventuresome librarian, who have known each other since Clare was six and Henry was thirty-six, and were married when Clare was twenty-three and Henry thirty-one. Impossible but true, because Henry finds himself periodically displaced in time, pulled to moments of emotional gravity from his life, past and future. His disappearances are spontaneous, his experiences unpredictable, alternately harrowing and amusing.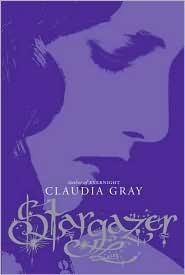 Stargazer Claudia Gray
(Hardback/Harcourt, Inc./January 1st, 2003)
The vampire in me was closer to the surface ...
Evernight Academy: an exclusive boarding school for the most beautiful, dangerous students of all—vampires. Bianca, born to two vampires, has always been told her destiny is to become one of them.
But Bianca fell in love with Lucas—a vampire hunter sworn to destroy her kind. They were torn apart when his true identity was revealed, forcing him to flee the school.
Although they may be separated, Bianca and Lucas will not give each other up. She will risk anything for the chance to see him again, even if it means coming face-to-face with the vampire hunters of Black Cross—or deceiving the powerful vampires of Evernight. Bianca's secrets will force her to live a life of lies.
Yet Bianca isn't the only one keeping secrets. When Evernight is attacked by an evil force that seems to target her, she discovers the truth she thought she knew is only the beginning. . . .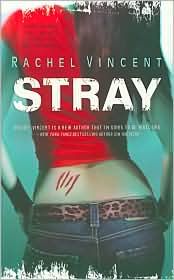 Stray by Rachel Vincent
(Paperback/Mira/June 1st, 2007)
I look like an all-American grad student. But I am a werecat, a shape-shifter, and I live in two worlds.
Despite reservations from my family and my Pride, I escaped the pressure to continue my species and carved out a normal life for myself. Until the night a Stray attacked.
I'd been warned about Strays: werecats without a Pride, constantly on the lookout for someone like me: attractive, female and fertile. I fought him off, but then learned two of my fellow tabbies had disappeared.
This brush with danger was all my Pride needed to summon me back for my own protection. Yeah, right. But I'm no meek kitty. I'll take on whatever and whoever I have to in order to find my friends. Watch out, Strays cause I got claws, and I'm not afraid to use them.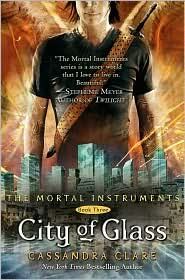 City of Glass by Cassandra Clare
(Hardback/Margaret K. McElderry/March 24th, 2009)
To save her mother's life, Clary must travel to the City of Glass, the ancestral home of the Shadowhunters -- never mind that enter-ing the city without permission is against the Law, and breaking the Law could mean death. To make things worse, she learns that Jace does not want her there, and Simon has been thrown in prison by the Shadowhunters, who are deeply suspicious of a vampire who can withstand sunlight.
As Clary uncovers more about her family's past, she finds an ally in mysterious Shadow-hunter Sebastian. With Valentine mustering the full force of his power to destroy all Shadow-hunters forever, their only chance to defeat him is to fight alongside their eternal enemies. But can Downworlders and Shadowhunters put aside their hatred to work together? While Jace realizes exactly how much he's willing to risk for Clary, can she harness her newfound powers to help save the Glass City -- whatever the cost?
Love is a mortal sin and the secrets of the past prove deadly as Clary and Jace face down Valentine in the final installment of the New York Times bestselling trilogy The Mortal Instruments.