In My Mailbox is a weekly Meme hosted by
The Story Siren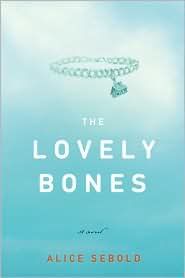 The Lovely Bones by Alice Sebold
(Ebook/Little, Brown and Company/ July 3rd, 2002)
When we first meet 14-year-old Susie Salmon, she is already in heaven. This was before milk carton photos and public service announcements, she tells us; back in 1973, when Susie mysteriously disappeared, people still believed these things didn't happen. In the sweet, untroubled voice of a precocious teenage girl, Susie relates the awful events of her death and her own adjustment to the strange new place she finds herself. It looks a lot like her school playground, with the good kind of swing sets. With love, longing, and a growing understanding, Susie watches her family as they cope with their grief, her father embarks on a search for the killer, her sister undertakes a feat of amazing daring, her little brother builds a fort in her honor and begin the difficult process of healing. In the hands of a brilliant novelist, this story of seemingly unbearable tragedy is transformed into a suspenseful and touching story about family, memory, love, heaven, and living.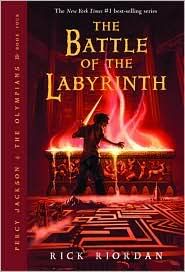 Percy Jackson: The Battle of the Labyrinth by Rick Riordan
(Paperback/Hyperion/May 6th, 2008)
Percy Jackson's fourth summer at Camp Half-Blood is much like his previous three—high-octane clashes with dark forces, laced with hip humor and drama. Opening with a line for the ages—The last thing I wanted to do on my summer break was blow up another school—this penultimate series installment finds Percy, Annabeth and the satyr Grover furiously working to prevent former camp counselor Luke from resurrecting the Titan lord Kronos, whose goal is to overthrow the gods. When the heroes learn that Luke can breach Camp Half-Blood's security through an exit from Daedalus's Labyrinth, they enter the maze in search of the inventor and a way to stop the invasion. Along the way they encounter a lifetime supply of nightmare-inducing, richly imagined monsters. Grover's own quest to find the lost god Pan, meanwhile, provides a subtle environmental message. Percy, nearly 15, has girl trouble, having become something of a chick magnet.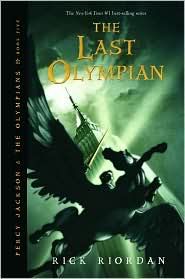 Percy Jackson: The Last Olympian by Rick Riordan
(Hardback/Listening Library/May 5th, 2009)
All year the half-bloods have been preparing for battle against the Titans, knowing the odds of a victory are grim. Kronos's army is stronger than ever, and with every god and half-blood he recruits, the evil Titan's power only grows.

While the Olympians struggle to contain the rampaging monster Typhon, Kronos begins his advance on New York City, where Mount Olympus stands virtually unguarded. Now it's up to Percy Jackson and an army of young demigods to stop the Lord of Time.

In this momentous final book in the New York Times best-selling series, the long-awaited prophecy surrounding Percy's sixteenth birthday unfolds. And as the battle for Western civilization rages on the streets of Manhattan, Percy faces a terrifying suspicion that he may be fighting against his own fate.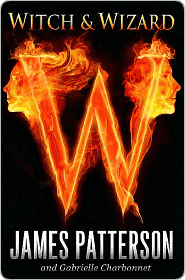 Witch and Wizard by James Patterson
(Hardback/Century/December 14th, 2009)
Everything is about to change. The government has seized control of every aspect of society, and now kids are disappearing. For 15 year-old Wisty and her older brother Whit, life turns upside-down when they are hauled out of bed one night, separated from their parents, and thrown into a secret compound for no apparent reason. It's clear that the new government will stop at nothing to suppress Life, Liberty, and the Pursuit of Being a Normal Teenager.

For the sister and brother, the chaos started when Whit's girlfriend, Celia, was spirited away in a black van, never to be seen or heard from again. Locked inside their cells, the two fear that they have been taken to the very same complex that swallowed Celia and realize that a daring escape is their only hope of survival.

While imprisoned together, Wisty and Whit start exhibiting strange abilities and powers they never knew they possessed. Their new talents lead them to believe that maybe there is a reason they were singled out. Can this newly minted witch and a wizard master their skills in time to save themselves, their parents--and maybe the world?.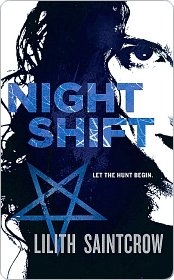 Night Shift by Lilith Saintcrow
(Paperback/Orbit/July 1st 2008)
Not everyone can take on the things that go bump in the night.

Not everyone tries.

But Jill Kismet is not just anyone.

She's a Hunter, trained by the best - and in over her head.

Welcome to the night shift...
So many books, so little time...